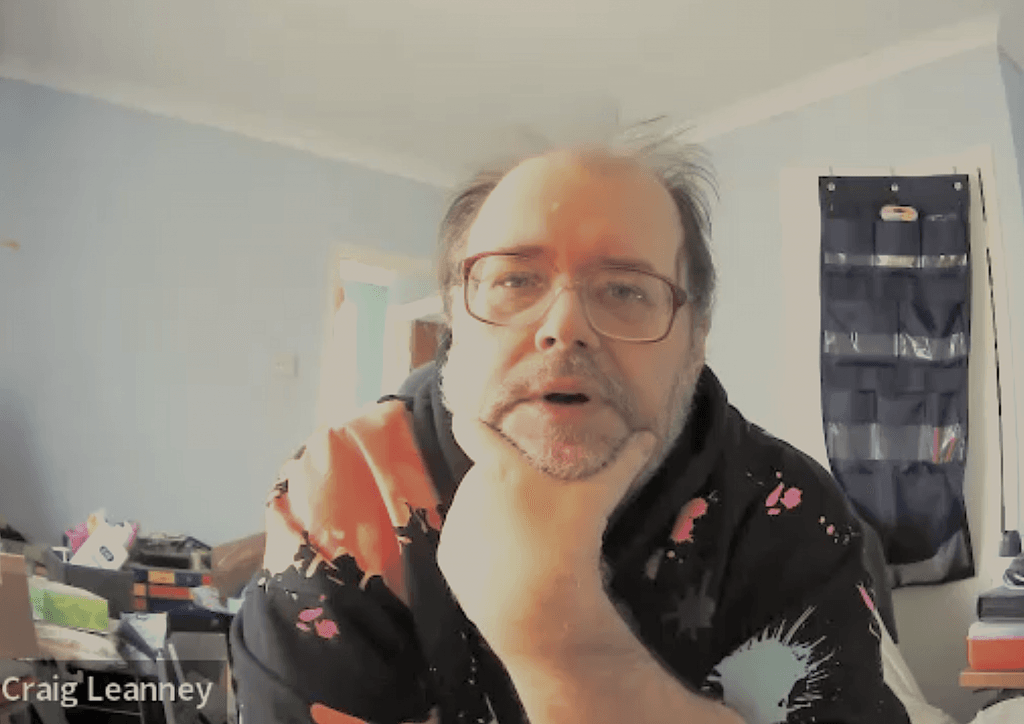 Hello can you tell us a little bit about yourself?
Hello, hello, everybody. My name is Craig Leanney! I would call myself an artist – though I don't do it for a living, I do it for an identity! I've been doing it for years. I did a foundation course; drawing, painting, textiles, sculpture- working with all sorts of different mediums! It really got my creative juices flowing. I really like being around creative people, so part of my reasons for coming to 9to90 Creative Community at GS Artists, is to get back into creating and making and being around other creative people.
What have you particularly enjoyed about 9to90?
During Lockdown, 9to90 had a fantastic scheme where they sent out in the post very good quality art materials. Sometimes there would be a Zoom class to follow, or some in-person classes. One particularly good project is every year they have a different artist and you had to do a portrait of them, one year it was Rob Brydon. And that was quite interesting. Because you could do whatever medium you want it so I would you know, I had fun doing something in cardboard, one in clay and we made some in embossed metal foil. But since lockdown I have been suffering, mainly my mental health, because I've not been active. I have the kind of brain that needs to be active to be happy. I also live in a place called Cross Hands, which is quite a distance from anywhere, so transport is a problem, and I really feel isolated.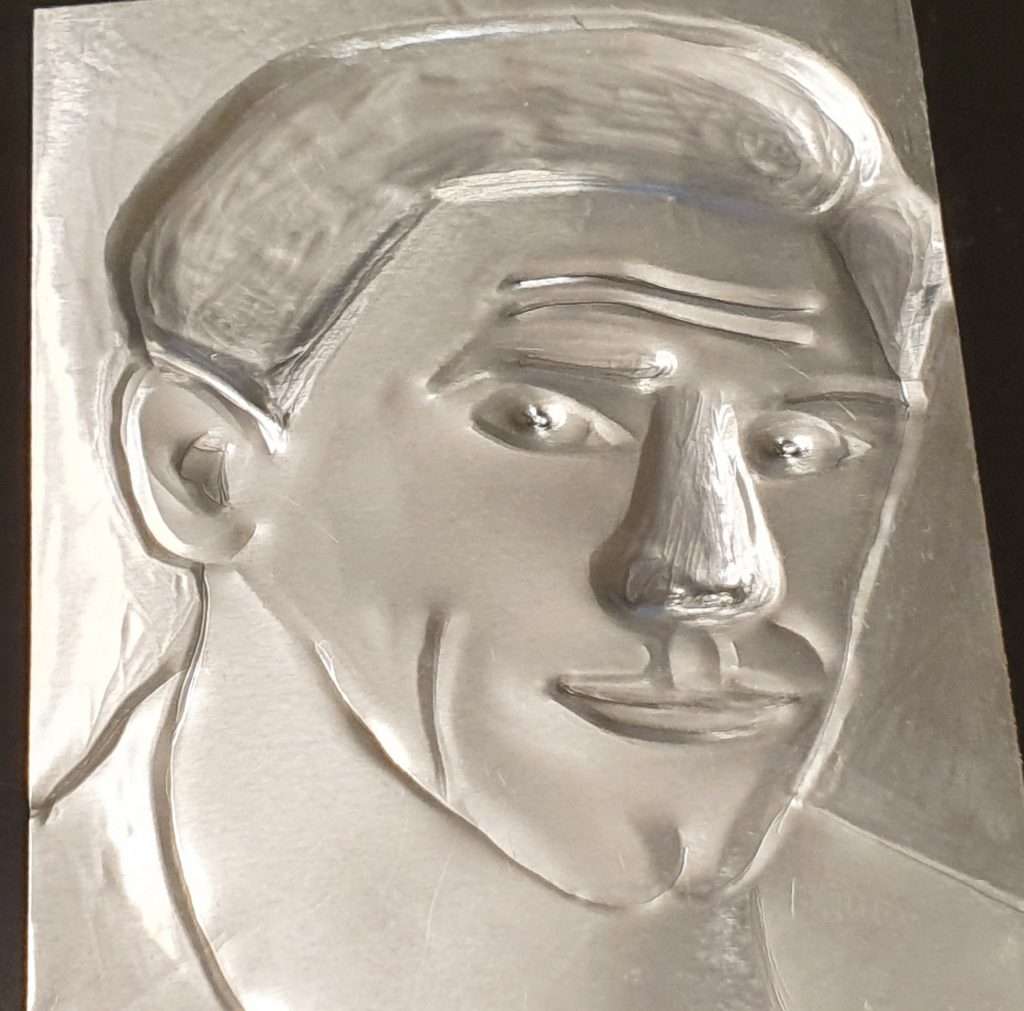 What interests you in being part of the 9to90 Art Club?
The idea of volunteering at the 9to90 Art Club, maybe once a week, and being around other creative people, would really help. bIt would be great if we can get a few people together weekly, spending their time being creative and making things and me telling stories of ourselves or ideas or whatever. And I'm really looking forward to being involved. I've accumulated a number of techniques of working, but I like to experiment, I like to play! I'm very much an idea's person, so think I could inspire others. I can hopefully help run a class- I could offer a lot being part of a group.
It sounds like you think volunteering would help you?
I have a disability that means I'm very tired all the time- Narcolepsy, and I'm diabetic, and have high blood pressure and I'm getting to the point where I have mobility problems as well. So for this project to bring me into Swansea so then I can be around other creative people would be very good for my mental health. If I don't have social interaction with people, I just stay in bed. At the moment it's been quite bad because I get one visit from a helper a week – the rest of time I'm just staying in bed. So the Art Club would offer me help breaking that isolation.
My brain is very creative. It's got ideas going all the time, but unless I'm with other people, I'm not very alert a lot of the time so this project would help me on so many levels, and it would also just make me feel useful. If I volunteer to help and guide a class of half a dozen people making something, then I'm concentrating on that and not concentrating on my problems! So that's what I'm looking forward to!
THANKYOU CRAIG, see you at our 9to90 Art Club soon!