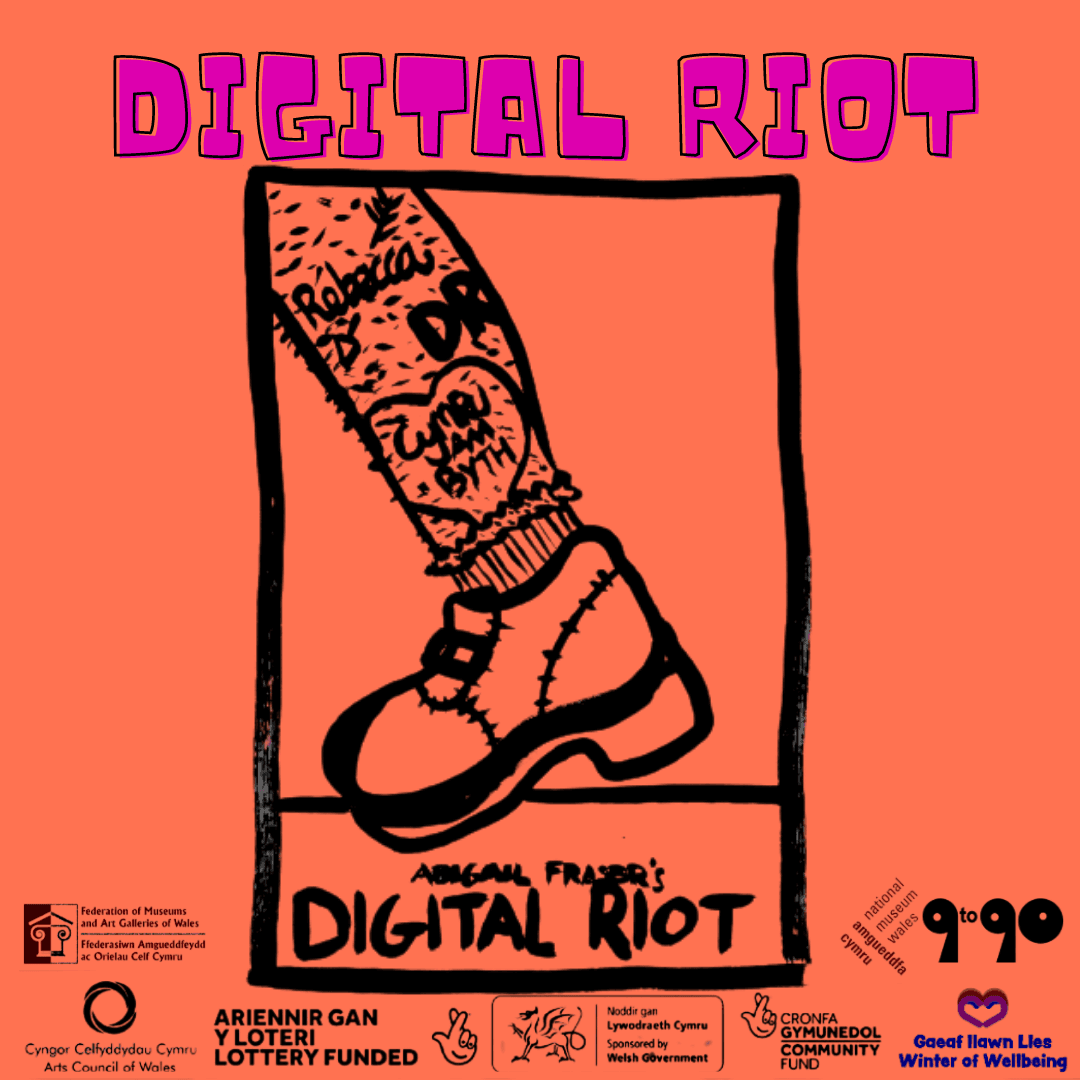 DIGITAL RIOT
Digital Riot is a project devised by artist Abigail Fraser for the 9to90 Creative Community outreach program from GS Artists Swansea.
This project, inspired by the history of the Rebecca Riots explores identity as a form of protest. Through learning about pinnacle moments within Welsh protest history such as the Rebecca Riots and Lesbians and Gays support the miners, this project will seek to engage the involvement of young queer people living within Wales today. Encouraging them to explore how Welsh protest history has impacted the lives they live today.
So far Abigail has worked with artists Kathryn Ashill and Eden Grant Dodds exploring these themes within their work; as well presented workshops collaborating with National Museum of Wales St Fagans and National Museum Swansea… there is lots more to come with the Digital Riot journey including more workshops for those 9to90, follow us on our instagram and eventbrite to be the first to hear and book places!
Digital Riot E-Book
Click on the English or Welsh version of the Digital Riot e-book to open it,  download it or print it.