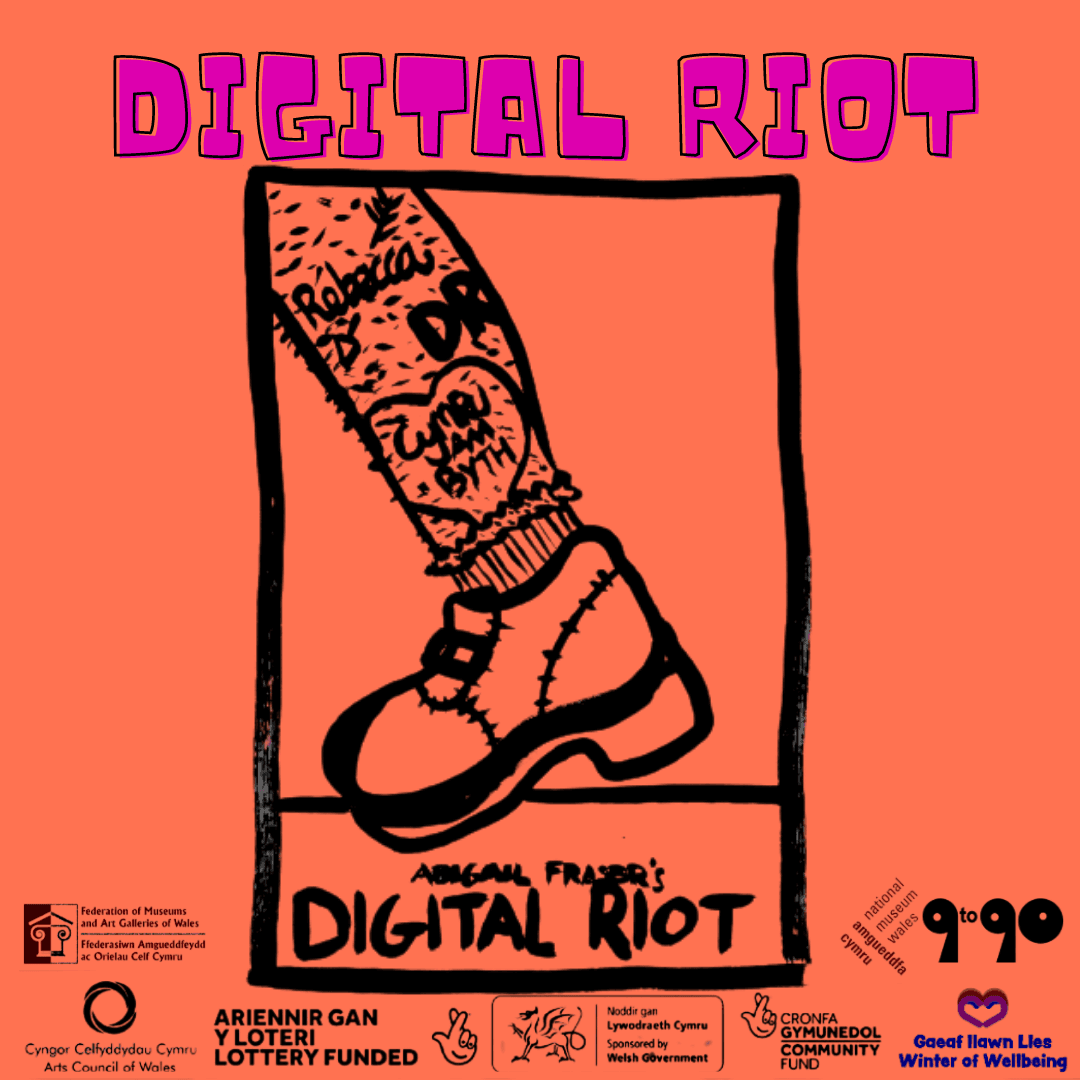 Digital Riot
Digital Riot is a project devised by artist Abigail Fraser for the 9to90 Creative Community outreach program from GS Artists Swansea.
This project, inspired by the history of the Rebecca Riots explores identity as a form of protest. Through learning about pinnacle moments within Welsh protest history such as the Rebecca Riots and Lesbians and Gays support the miners, this project will seek to engage the involvement of young queer people living within Wales today. Encouraging them to explore how Welsh protest history has impacted the lives they live today.
So far Abigail has worked with artists Kathryn Ashill and Eden Grant Dodds exploring these themes within their work; as well presented workshops collaborating with National Museum of Wales St Fagans and National Museum Swansea… there is lots more to come with the Digital Riot journey including more workshops for those 9to90, follow us on our instagram and eventbrite to be the first to hear and book places!
Digital Riot E-Book
Click on the English or Welsh version of the Digital Riot e-book to open it,  download it or print it.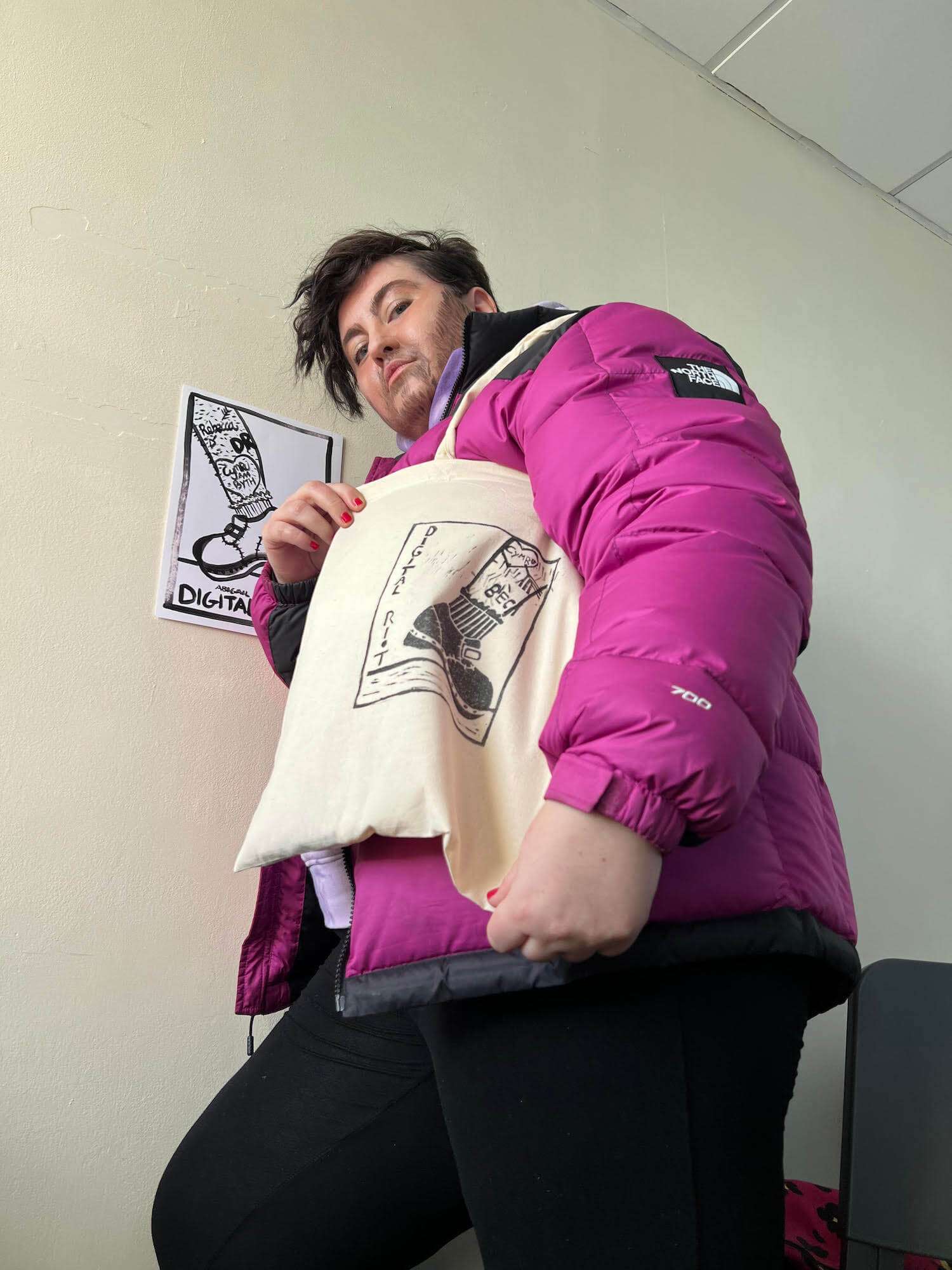 Digital Riot (part two)
The 9to90 Creative Community, artist Abigail Fraser and Amgueddfa Cymru – National Museum Wales collaborated again in August and September 2022, this time with 2 workshops especially devised for the Big Pit National Coal Museum. 
Click below to download the accompanying PDF's (in both English and Welsh) to try out the workshops at home and read all about the hidden histories of the mines that we explored. The workshops have been devised by artist Abigail Fraser for the 9to90 creative community project created by GS Artists, Swansea. They have been created for the National Gallery of Wales, as part of the Welsh Government 'Summer of Fun.' 
Powered By Community – an enquiry into the involvement and acceptance of different communities within the Welsh coal mines. We have always been taught about the importance of Mining in Welsh culture, but who else was part of this rich community ? And how have these histories affect communities in Wales today? Inspired by these hidden histories, we will celebrate the diversity of the communities within Welsh coal mines by encouraging young people to learn about leading figures that helped to shape the history of coal mining.
Pit Girl Powerhouse looks at the role that women and girls played throughout mining history. We learn about brave men, boys, horses and even budgies who would venture down the mines to put food on the tables. The history of women working in the mines often remains overlooked. Although the most common depiction of a woman's involvement within the mining industry may be that of a housewife- women and girls also worked on the pit's surface.