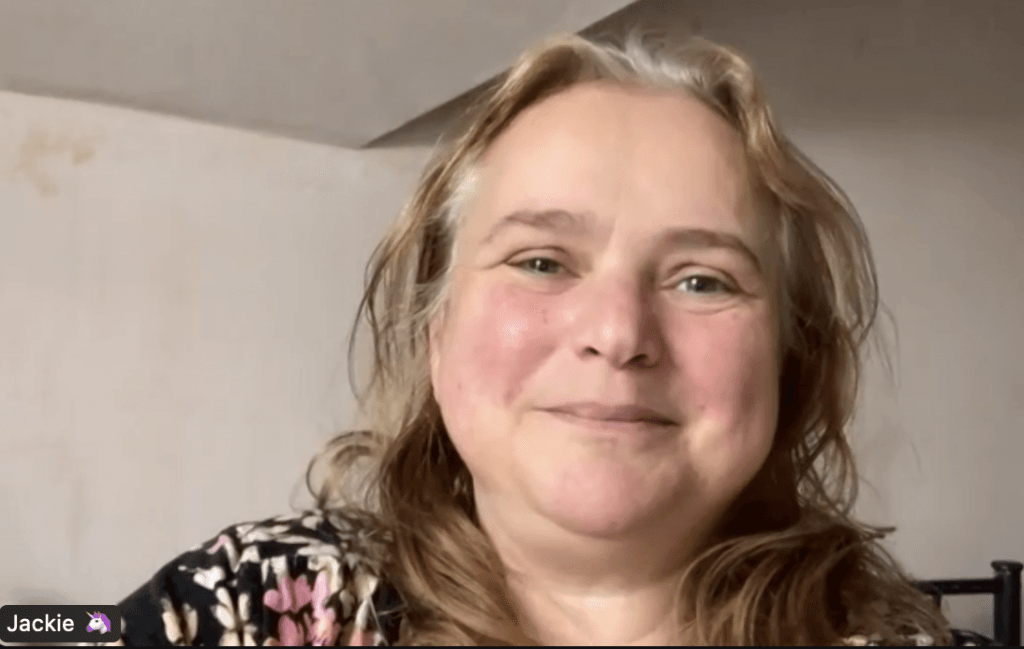 Please can you tell us a little about yourself.
So, my name is Jackie Gough and I've got three children and a partner. I've been a hard-working mum and now I'm a nanny to five grandchildren. The eldest one's hobby is arts and crafts, just like her nanny. I like doing arts & crafts- its very cathartic as well. Because sometimes I draw what I feel, or I draw an idea in my head. I suppose it makes me feel like I've accomplished something when I've finished and it's an exercise in not criticising myself as well, as sometimes you just get lost in the process. Rather than thinking you have to do something.
Sometimes I like if there's a little error in something because it shows it's handmade and not just mass produced. I'm learning to not need to make things to be perfect. Because if a painting or drawing was perfect, if it's photo realistic, you might as well just take a photo and there's none of me in it, whereas the things I do are made with love.
I think when I start things, I worry that it's not going to come out the way I want it to. And then it kind of has a moment where it starts to all come together and it's like oh, actually quite like this!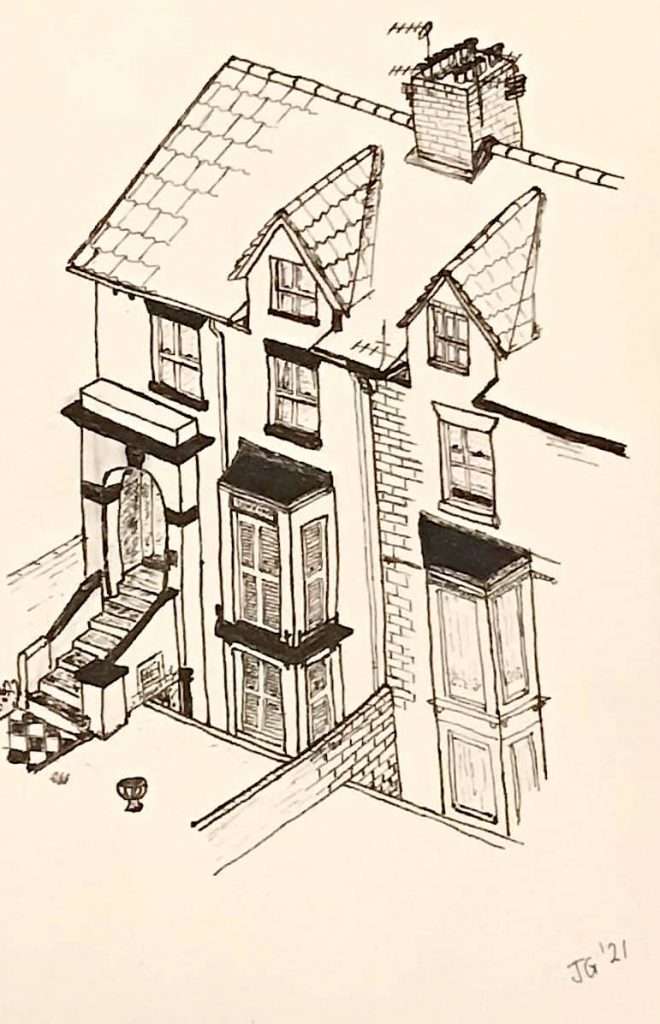 You seem to try lots of different methods?
I used to say I'm a Jack(ie) of all trades and master of none. But now I've made a poster that says "Jack of All Trades & F**king Awesome!
I think it's nice to do lots of different things, it goes with my moods, when I feel like doing something different. I like making other people happy as well, by making things for them.
What have you enjoyed most about being part of 9to90?
I like to see what other people are doing! And it's amazing to see how other people interpret things. Or you know, what comes out of them, everyone is so different!. It's really nice to be part of a group as well, and it encourages me more, to do more of my art and makes me feel happier. I like doing different methods, and trying different things that I haven't done before, even things I don't like! I really hate doing collage, but the collages that I did of Rob Brydon, I think they came out really well, I surprised myself!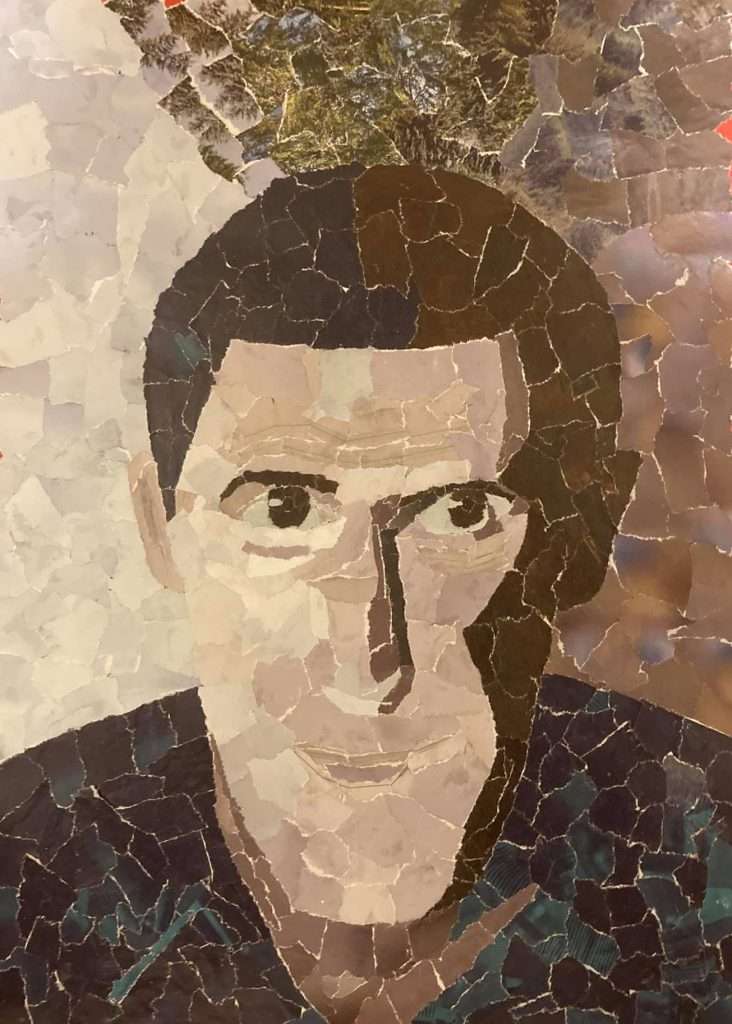 What interests you about being part of a weekly Art Club.
Well, I like meeting up with people and just being creative in a happy bubbly atmosphere. It encourages me to do my art and I think it's quite often nicer for me if I'm doing it around other people. And even if I'm having a really, really bad day, just sitting amongst people doing art, it's still inspirational and lifts me. I suppose that it can quieten my critical voice as well, and that's really good! The Art Club not being a course is good for me too because my moods, or my interest changes, sometimes I might be really into Needle felt, and then I might want to do some drawing at another time. Or if I'm feeling down, I might want to do some cathartic drawing or painting or whatever. Or if I want to make something for somebody I can. I really like that it's flexible, though I do like learning new skills too!
Do you think volunteering would help you?
Oh yes, because it will give me purpose and make me feel like I'm giving something to people. And for myself as well to feel inspired and more confident. Like I'm worth something!  Not that I need to do anything to show my worth, but it all helps! I would like to build up my confidence in helping others, as I would like to teach crafts to people in the future.
We know you will be a great volunteer as you are so inspirational in classes, we are really looking forward to you being part of our art club. Thankyou Jackie!